Major applications:

Energy saving for middle-large compressors in air conditioning chillers.

Application

Brand

Compressor
type

Refrig.
capability

Compressor
horse power

Chiller
(air con.)

All

Rotary
Reciprocating
Scroll
Spiral

30 RT
|
1200 RT

30 HP
|
1200 HP

Install E2S2, Etern Energy Saving System (fixed Hz → variable Hz):

Guarantee power saving >20%.

Our Etern Energy Saving System (E2S2) saves energy for chiller by avoiding large starting current,

and lowing down the running frequency when possible.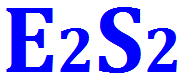 © 2015 Ming-Tran Corporation. Taoyuan, Taiwan